Digital Marketing for the Legal Industry
Finsbury Media offers a full range of digital marketing services tailored for the legal Industry to grow your legal practices. Our work speaks for itself. We have all the best Google and Facebook practices to ensure you get results. We deliver a personal and tailored service to each and every one of our clients. In the UK, one of three people will need a solicitor in their lifetime. And then, 3 out of 4 people who are seeking legal counsel will use the internet to find an attorney. With that many people looking for legal information over the web, maintaining a strong online presence for your law firm's website is a priority – that is if you're looking to attract more clients. The legal industry is one of the most competitive in the UK. If your digital marketing campaign is anything but properly managed and optimised, it's safe to say that the competition is way ahead of you. While many law firms still do well by using billboards and TV spots to advertise, these methods are not exactly efficient and the results are a mixed bag. Our digital marketing methods are innovative and advanced always anticipate the intent of your customers and search engines.
Digital Marketing Agency | Digital Agency
Get set for marketing dominance of your legal firm
Can SEO help a law firm or lawyer to get more clients? It seems that with the change in the way people are searching legal services online, internet marketing for lawyers has become inevitable. We have worked with several lawyers and understand the conversion techniques that work successfully for this industry.
Our team can help you maximize your ROI from a digital marketing investment with focus on digital marketing services that work for legal services.
Drive increased revenue to your law firm
We offer digital marketing services for lawyers and attorneys that specifically suit their needs and industry. For example, we invest a lot of our time in competitor research and geo-targeted keywords to reach local clients really helps the customers searching for specialised legal services like personal injury, worker compensation and others.
We work with individual lawyers, small, mid-sized and large companies in the legal industry and consumer law firms. To ensure the best results, we constantly monitor and analyse data and let statistics drive our campaigns.
Working with an Award Winning Marketing Agency
These days, when someone needs a solicitor or barrister for help, they don't turn to the phonebook. They turn to the web. Whether it's to hire a lawyer or to find an answer to a legal question, Google and other search engines have become the go-to source for your target audience.
At Finsbury Media, we specialise in working with law firms, like yours, looking to gain recognition and grow their client base. We uncover who your target market is, what types of searches they conduct online, and where they perform these searches. We then use that data to create a custom strategy certain to deliver the results you deserve.
Google Marketing Services For Solicitors & Barristers

Legal Marketing Statistics You Must Read
More than 33% of clients look for a lawyer through the internet.
After referrals and recommendations from family and friends, online searches comprise over a third of clients to a particular law firm. Having said that, how's your website looking?
96% of people seeking legal information or advice start online.
Therefore, if you have a high-quality, frequently-updated blog or an FAQ section, you're positioning your firm as an expert which may convert a potential client to an actual one.
70% of law firms have gained new clients through their website.
This is why your website should not only be optimized for SEO, it needs to be top-notch as well, design-wise.
About 50-60% of global searches are coming from mobile devices
and have outnumbered desktop searches. Although you may have a good-looking legal, it may not be optimized for mobile users which will hurt your website in the long run.
Your law firm's website should appear on the first page of Google or it may as well be unlisted at all.
This is because 75% of users never scroll past the first page of Google. If you're a smaller law firm, you can use search engine optimization (SEO) and social media marketing to even out the playing field.
For smaller law firms, local marketing is where it's at.
46% of search queries from Google are seeking local information. Also, 88% of local searches on a mobile device results in a call or visit within 24 hours.
Do you have a blog on your legal website?
By having a blog, you're not just showing authority on your industry but it also increases your website's chances of ranking in search engines by 434%. Not to mention, you gain 55% more visitors and 97% more inbound links.
Is your legal firm on social media?
You should be on social media. 95% of millennials expect companies and brands to have a social media presence, especially on Facebook. Having a social media page humanizes your law firm and not just a faceless entity in stiff suits.
Another aspect of digital marketing that your firm should look into is video marketing
Just by adding a video on your website makes a big difference. For example, having an introductory video can result in 127% more email inquiries and a 138% increase in click-through rates.
A big part of law firm marketing is the right tracking, reporting, and analytics.
A good marketing campaign means that you always stay on top of things. Law firms that calculate ROI and have an effective reporting platform are 72% more likely to have an effective legal marketing strategy.
The last thing you'll want is to not have any means to contact your firm.
Surprisingly, 68% of law firms don't have email addresses on their landing page, and 27% don't have a phone number. A good digital marketing campaign takes care of elements like these.
WordPress Website Design For Legal Services
Being a leading digital marketing agency, we have an in-house team of highly skilled web designers & developers. We pride ourselves on creating beautiful websites that engage customers and deliver results. Our approach to web design is all encompassing, taking into account the many factors which contribute to a successful modern website. This includes responsive mobile first design, being 'SEO ready' out of the box and technical excellence in terms of speed & performance. 
Search Engine Optimisation (SEO) For Legal
Our SEO services are at the heart of what we do as a digital marketing agency. It is an essential marketing channel for any business that wants to grow their online presence. When implemented correctly, SEO is a limitless source of traffic and leads for your business. It may be that you are already aware of the many benefits of search engine marketing, but you do not have the expertise or the time it needs to be successful. In this case, we can help you out. Our team have years of combined experience in the complex world of SEO and can create a strategy to increase your rankings and traffic.
Google Ads  Management That Deliver New Clients
Google Ads allow businesses to put their products & services in front of those who are actively searching for them. Along with SEO, PPC is one of our core digital marketing agency services. Through data driven paid advertising campaigns, our award winning team can help you transform your online lead generation efforts. We specialise in paid advertising services on search engines and social media platforms, to deliver you the best possible results for your investment. We are proud to be an official Google Premier Partner and one of the UK's top Google Ads Agency, so if you are considering spending money on Google PPC ads, it would be a wise decision to talk to us first!
Online Marketing Solutions for
Lawyers and Attorneys
Remarketing Ads for lawyers
Reminding your potential clients of your brand with the help of remarketing ads is hugely effective and yields good results.
Local SEO for lawyers
Surveys show that more than 72% people that they should have an attorney within 25 miles from where they stay. Local SEO can help you capture a huge market of such people looking for nearby legal firms.
PPC for lawyers
We can setup and optimize your AdWords campaign and help in various aspects like campaign structure, ad copy, bid adjustments and tracking of the campaign.
Social Media/ Broadcast/ Reputation Management for Legal Industry
It matters how you project yourself on social media channels and through online reviews. Lawyers have a huge opportunity of interacting with their clients and answering their queries on social channels.
Website design and development for lawyers
Digital Success can design and develop a contemporary website for your customers and optimize it for maximum conversions.
Dashboard for lawyers
We provide a real-time dashboard for complete analytics that helps us to discard wasteful ad and marketing spend and focus more on campaigns generating leads.
We Are All About Results!
Here's why our clients from Legal Industry appreciate us:
Overview Of Legal Digital Marketing Essentials
Even if you have an amazing website, getting new walk-ins will continue to be a struggle if no one knows you exist. As a business owner, you must advertise across all devices to get new customers and increase recurring visits from past customers.
One marketing channel alone cannot do this. Paying to get your website promoted in Google is more effective when supported by non-paid search strategies like SEO. And getting in front of the right people at the right time is just as critical as showing up in Google, which is best achieved through complete digital marketing solution.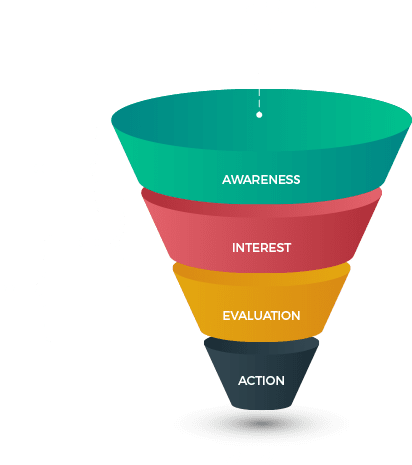 Law Firm Practice Areas We Serve:
Administrative Lawyer
Alternative Dispute Resolution Lawyers
Animal Lawyer
Antitrust Lawyer
Appellate Lawyer
Aviation and Aerospace Law
Banking Lawyer
Bankruptcy Lawyer
Business and Corporate Lawyer
Business Litigation
Civil Litigation
Civil Rights Lawyer
Class Action Lawyer
Closely Held Business Lawyer
Communications Lawyer
Constitutional Lawyer
Construction Litigation Lawyer
Consumer Lawyer
Criminal Defense Lawyer
Dealership Lawyer
Debtor-Creditor Lawyer
DUI/DWI Criminal Lawyer
E-discovery Lawyer
Elder Lawyer
Eminent Domain Lawyer
Employee Benefits Lawyer
Employee Labor Lawyer
Employment Litigation Lawyer
Energy and Natural Resource Lawyer
Entertainment Lawyer
Environmental Lawyer
Estate and Trust Litigation Lawyer
Estate Planning and Probate Lawyer
Family Law
Food and Drug Law
Franchise Lawyer
Gaming Lawyer
General Litigation Lawyer
Government Contracts Lawyer
Public Finance Lawyer
Government Relations Lawyer
Health Care Lawyer
Immigration Lawyer
Insurance Coverage Lawyer
Intellectual Property Lawyer
Intellectual Property Litigation Lawyer
Land Use and Zoning Lawyer
Legal Aid Lawyer
Governmental Affairs Lawyer
Maritime Lawyer
Mass Tort Lawyer
Media and Advertising Lawyer
Medical Malpractice Lawyer
Merger and Acquisition Lawyer
Veterans Lawyer
Military Lawyer
Municipal Lawyer
Native American Lawyer
Natural Resources Lawyer
Nonprofit Organizations Lawyer
Personal Injury Lawyer
Pro Bono Lawyer
Product Liability Lawyer
Professional Liability Lawyer
Real Estate Lawyer
Schools and Education Lawyer
Securities and Corporate Finance Lawyer
Securities Litigation Lawyer
Social Security Disability Lawyer
Sports Lawyer
State Attorney
Surety Lawyer
Tax Attorney
Technology Transaction Lawyer
Transportation Lawyer
Utility Lawyer
White-Collar Lawyer
Workers' Compensation Lawyer
FREE MARKETING CONSULTATION
Let us help you grow your legal firm with a tailored digital marketing strategy.
We'd love to help you exceed all your marketing goals in 2020.
LET'S CHAT
What Makes Us a Great Digital Marketing Agency?
Get access to our Amazing Digital Marketing TIPS direct to your inbox
Get industry updates, tips, guides, training documents, white papers and much more direct to your inbox.