How To Promote Your Business On The Internet
Are you a business owner wondering 'how to promote your business on the internet'? Getting started in the world of online marketing is not easy, there are lots of technical terms to wrap your head around and new skills to learn. On top of your daily business requirements, this can all become overwhelming and despite an abundance of information online, it is hard to know who to trust or listen to.
As an award winning digital marketing agency and a Premier Google Partner, we have put together this beginners guide to answer all you need to know about how to promote your business on the internet. By the end of it, you should have a greater understanding of the fundamentals of internet marketing and an idea of some practical steps to take next.
Start with a stunning & technically optimised website
SEO helps you get found in organic search results online
Buy visits to your website with a successful PPC campaign
Use the power of social media to promote your brand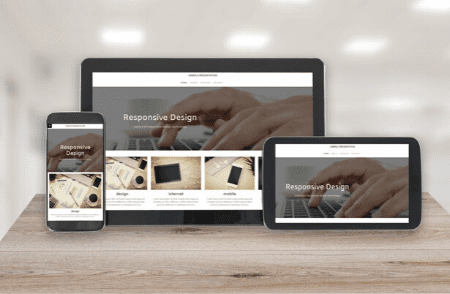 When wondering how to promote your business on the internet, there is no better place to start than looking at your website. If you weren't already aware, having a website for your business is absolutely essential in today's world. If you do not already have your own website, we highly recommend hiring a professional web design company to create one for you.
Assuming you have a website already, ask yourself is it good enough? Is it modern enough and does it accurately convey your brand image? Is it fast, user friendly and responsive on mobile devices? To successfully promote your business on the internet, you need to have an appealing virtual shop front to draw your customers to. Otherwise, despite all your marketing efforts, customers will hit the 'back' button and take their business elsewhere. 
It is essential to keep on top of your website, ensuring it is up to date and secure. Think about it – If you had a shop front and the paint was flaky, the windows were dirty and the door was squeaky, would you expect customers to buy from you? 
Once your website is in a good space, you can focus your efforts on driving traffic towards it. Below, we will explore some of the main ways to do this.
Search Engine Optimisation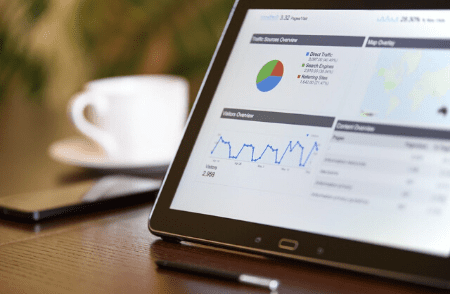 Search Engine Optimisation (SEO) refers to increasing both the quality and quantity of website traffic, as well as exposure to your brand, through non-paid (also known as "organic") search engine results. Put simply, this means improving your rankings in search engines so that potential customers are more likely to find & click on your website when searching online. It is a channel that must be considered when when answering the question: how to promote your business on the internet. 
Imagine that your website ranks on the 50th page on Google when a user searches for your services. Now imagine that your website ranks on the first page. It doesn't take a skilled digital marketing professional to work out which scenario will result in more traffic and leads for your business. 
A range of SEO tactics can be carried out on your website to help promote your business on the internet. These include (but are not limited to): keyword optimisation, creating compelling content, providing a helpful user experience, earning links via share worthy content, optimising meta tags, and adding schema markup. 
If you do not have the requisite skills, time or resources within your business to implement a successful SEO campaign, we recommend outsourcing this to an SEO agency. When done right, SEO can deliver a potentially unlimited stream of traffic and customers towards your website. This means your investment will be more than worth it in the long run!
Pay Per Click Advertising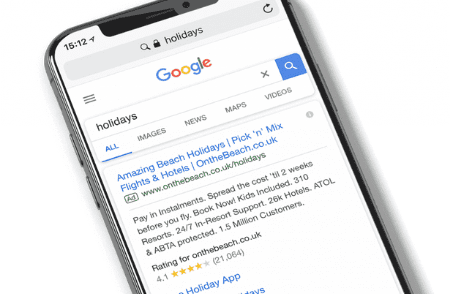 Pay Per Click (PPC) advertising is another extremely effective way to promote your business online. It is essentially a way of buying visits to your website. Search engines such as Google & Bing, as well as social media platforms such as Facebook, give you the opportunity to place adverts in front of your target audience, inviting them to click through to your site.
Anyone can set up a PPC campaign on Google or Facebook, but optimising it and getting the most out of your budget requires specialist knowledge and expertise. If you do not have access to these in house, or the time to learn yourself, hiring a PPC agency is the best way to go.
Google ads
Google is the most visited website in the world and is one of the first places we all go when searching for a service or product. PPC adverts on Google are shown before the organic results, which gives you the opportunity to occupy the first seen positions when a potential customer needs your services.
Perhaps the greatest benefit of Google PPC ads is that you can put your products/services in front of customers at the exact time that they are making a buying decision.
Facebook ads
Facebook is the most popular social media platform – it attracts over 1.5 billion users every day. That means 1.5 billion pairs of eyes glued to their phones, tablets & laptops on Facebook daily and you have an opportunity to get your adverts in front of them. When was the last time you opened up Facebook? We bet, at the very most, it was within the last 24 hours.
The Facebook Ads Manager platform is extremely powerful, in terms of being specific with who you target your ads at. You can also retarget users on Facebook who have visited your website before, as they may be more likely to purchase from you in the future.
Hiring Help - How To Promote Your Business On The Internet
The above is a beginners guide to 'how to promote your business on the internet'. We hope that it has introduced to you and broken down some of the fundamental elements of digital marketing.
As is the case for many small to medium sized businesses, you may not have the time, resources or expertise to be able to advertise your business online. When hiring help, you want someone you know you can trust, and who has a reputation for delivering exceptional results.
This is where we can help. We are an award winning full service digital agency, providing tailored campaigns to meet your budget and your marketing goals. If you would like to discuss the next steps for how to promote your business on the internet, get in touch today.