How Has Influencer Marketing Changed in the Midst of COVID-19
When 2020 began, brands set their marketing goal for the new year. We were all excited because it was the start of a new decade, or maybe the end of another? But, then the Covid-19 stepped in. The way we do business and live has changed dramatically in recent years.
There has been no exception in the advertising and marketing profession. Both micro and macro businesses almost stopped investing in advertising and marketing unless they can come up with a proper strategy.
Avoiding influencer marketing was one of the major marketing gaps. Covid-19 has completely changed the approaches and conventional methods of influencer marketing.
Influencer marketing is one of the best marketing strategies of all time. It is not something that can be completely avoided, but it can be modified to suit both customers and businesses.
However, it is modified throughout time. For example, in the early days, only sports icons, entertainment celebrities, and other influencers were represented as the brand voice of the products via TV or print ads.
But today, the internet and particularly social media have brought a revolution in this industry by giving everyone a chance to become a celebrity in their own way. Every single day we see micro influencers, and nano influencers promoting products via Instagram, Facebook, Tiktok, and YouTube by collaborating with brands.
While COVID has hit every single industry, influencers have to redesign their strategy based on customer behavior. Influencers might have to promote products the way they want, but they need to be conscious about the content that they create.
Customers have been asking for creativity, consistency, and targeted information that is relevant to their safety concerns throughout the epidemic. COVID has forced influencers to adopt new trends to engage their followers. It was not easy for the influencers to maintain engagement with their followers even though the whole world was shut down.
Let's have an in-depth look into how Covid-19 has affected influencer marketing worldwide, and how influencer marketing has changed in the midst of COVID-19.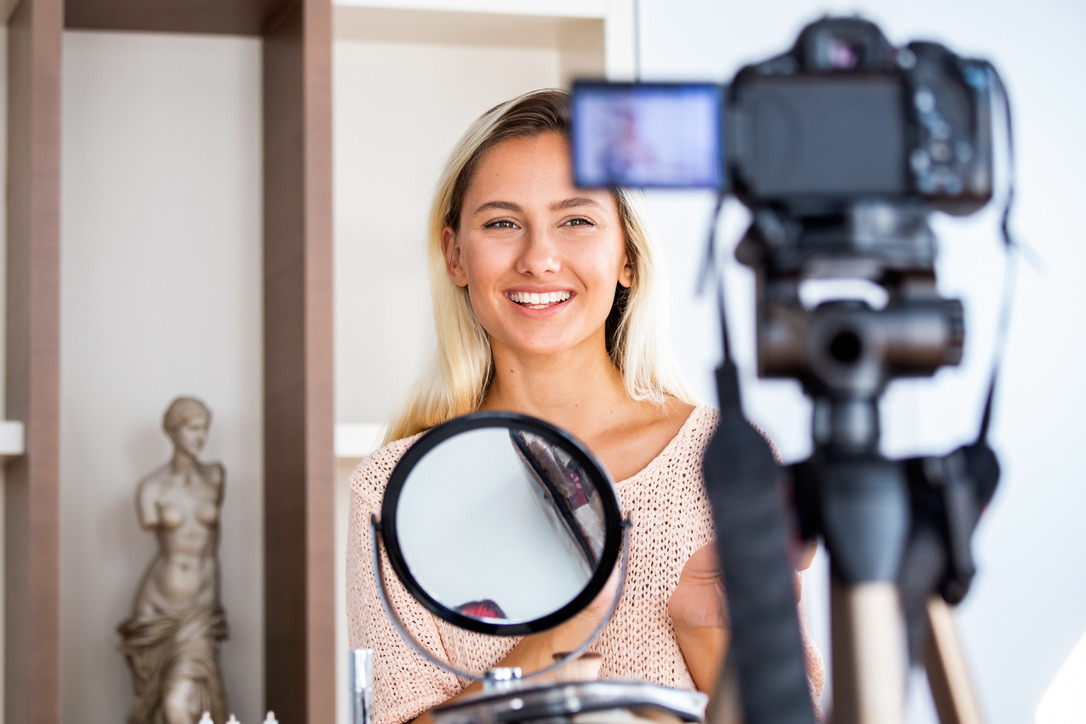 Influencer marketing is on the rise
As mentioned earlier, influencer marketing has been around for years now. Businesses have been graciously investing in influencer marketing over years. Similarly, they have also been incorporating both free and paid tools for Instagram marketing, Facebook marketing etc. It is expected that influencer marketing would rise to a $15 billion industry by 2022, which means that this industry has a lot of opportunities.
It includes all the bloggers and social media celebrities who own a huge fan following. They post on Facebook, Instagram, TikTok, YouTube, and other social media sites on a daily basis in order to engage their fans.
An influencer's following is so vast that they can launch a campaign in large numbers. For example, Cardi B is a famous rapper. When she recommends a product or service to her followers, they feel no hesitation to buy it.
Just like that, marketing through influencers makes a huge impact on businesses' success. But lately, due to coronavirus, all the businesses are finding it challenging to advertise their brand.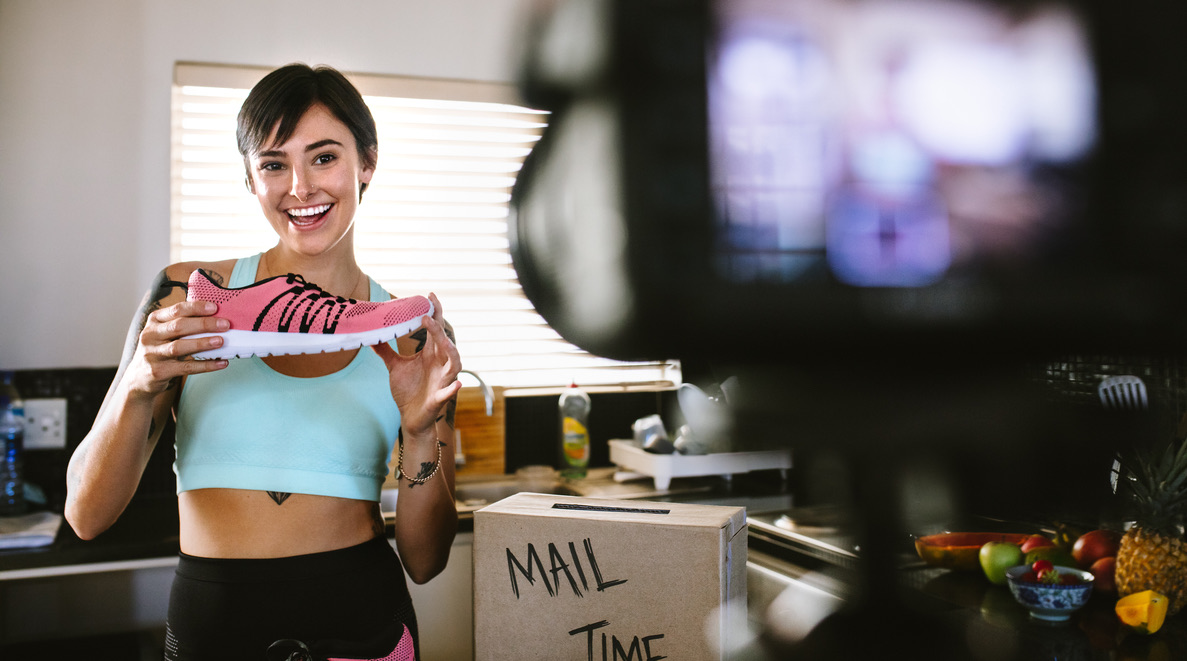 How Has Influencer Marketing Changed in The Midst of COVID-19
1. A shift in priorities forced influencers to think twice
With the rise in pandemic, we witnessed a shift in the priorities of customers. As the budget tightens, brands have to pay closer attention to what customers are looking for.
For instance, if you have a hair product that results in healthier and shiny hair, instead of focusing on having nice hair while going out and partying, influencers create posts about how they can have healthy hair while staying at home.
Throughout the pandemic, three core elements have been more important than ever before; food, safety, and health. This is what customers are most concerned about and brands need to look into these categories. A shift in priorities has forced the influencers to think twice about their content creation strategies.
2. The budget cut down
The social media viewership, no doubt, got a boost due to the pandemic, but sadly the businesses suffered. Brands around the globe have cut down their marketing and advertising expenses because they are going through an immense financial crisis.
Influencers have fewer marketing jobs during a severe pandemic crisis. They were being paid even less. Especially the influencers in the fashion and travel industry faced more restrictions. The pandemic simply ceased everything.
3. Influencers have to be specialized
Influencers have been criticized in the past for broadcasting tone-deaf marketing messages. Today, influencers are attempting to carve out niches for themselves. We've already seen a number of influencers labeled as fashion bloggers, food bloggers, and so on.
Creating content for influencers is a major issue these days. The practice of regularly posting marketing content has faded.
We witnessed a shift in the content as most of the influencers started to perform social responsibility by asking their fans to follow safety measures. Also, the influencers are helping their followers by encouraging them to stay at home.
For these influencers, messages like home cooking, home workout, no handshake, social distance, and so forth became the new standard. They did their best to promote safe practices across the community through posts, videos, and stories.
4. They need to be creative
Influencers have to be creative and come up with new ideas. Furthermore, influencers must begin generating their own material, directing, editing, and posting it on their own.
For example, Lindsay Silberman, a travel and fashion blogger in her interview on Forbes has mentioned that during the pandemic she felt more creative as she was performing all the activities by herself. She had nothing much to do but still kept her followers engaged and worked from home.
The influencers' feeds before the epidemic consisted of parties, get-togethers, and a few festivals. This time, unfortunately, the entire globe was locked down, with no travel, parties, or hangouts allowed. As a consequence, there are very few possibilities for unique material, forcing them to be more inventive.

5. Online Shopping is increased but necessities over novelties
During this time, social media usage skyrocketed, resulting in significant increases in internet purchasing. People were afraid to leave their houses, so they opted for internet shopping. They wanted everything, even basic groceries, delivered to their house.
Millions of additional people joined the eCommerce consumer market throughout the world, giving companies and influencers more post-pandemic chances. This is, in reality, a good indication for firms currently operating in the eCommerce sector. In comparison to the scenrio prior to the pandemic, we now have more internet consumers.
As the consumer market grew, more firms began to migrate to the online marketplace, ensuring that their items were available online. They also guarantee online delivery.
6. Influencers have to adapt to uncertainty
When COVID-19 went down, every firm was in trouble, and the first thing they had to do was reduce marketing costs. Influencers with hundreds and thousands of followers claim that all the contracts that they had were either paused or canceled in early March 2020.
Therefore, the glamorous influential marketing world hit its lowest. As the epidemic spread, more individuals began to utilize social media for other purposes, which resulted in increasing the number of people who saw the information.
Influencers, on the other hand, began to lose money as companies were hesitant to invest their cash. Influencers had to adjust to uncertainty and put their energies into whatever they could in such a circumstance. As the impact of COVID becomes increasingly apparent, influencer marketers' concerns have grown.
7. Authentic messaging is the key
As mentioned earlier the influencer marketing is known for airing tone-deaf marketing messages that are backed by a paycheck. We strongly agree, 2020 is the year that pushes the fake influencer marketing wave to break and then bring in authentic messaging.
So, here's an example. Businesses that have kitchen products should opt for a micro-influencer who is related to the target audience, instead of asking any celebrity to promote their products. Choosing a sports celebrity for the promotion of such an item would be irrelevant and less effective. Plus, the messaging would sound less effective. As a result, it makes the messaging more authentic.
Choose an influencer that consumers will resonate with. Today we have different celebrities in every field of life. People follow these celebrities for different purposes.
A professional celebrity with a different lifestyle than your brand may not portray the right message. For example, an Instagram beauty product influencer may not help a sports brand.
It will really increase the authenticity of your brand. You can influence more audiences resulting in more reach, leads, and sales.

8. Transformative shifts in the trends including unfiltered and non-scripted content
Trends including unfiltered posts and non-scripted content became quite common. Due to the Covid-19 pandemic, businesses around the globe have faced serious budget issues. This resulted in the pay cut of employees who put blood and sweat into company progress over the years.
In such a case companies can support their employees instead of spending on the influencer. This can really show a good message to people around the world.
9. Influencer's paycheck shrunk
The influencers' income decreased during the COVID epidemic, which was the most apparent thing that happened. This was the result of most firms ceasing to spend on advertising.
Hence, influencers have had to be more innovative with their material, and as a consequence, the majority of influencers have shifted their focus to certain sectors.
10.Influencers are focusing on authenticity
The influencer content was heavily modified in the midst of the epidemic. However, the work-from-home atmosphere and other problems posed by COVID-19 gave social media a feeling of openness.
We have moved on from the days of flawlessly groomed feed and polished photos. Influencers will almost certainly continue to share more genuine, in-the-moment photos. This provides chances to develop authenticity based on a brand's target audience.
11. Creating genuine connections
Over the last year, businesses have had to establish meaningful interactions without face-to-face engagement. When engaging with customers, authenticity and personal touch have become even more important.
Influencers that have gathered big social fan bases as a result of their personalities are in the greatest position to do so. Marketers have realized how important they are in bringing campaigns to life.
Given the general move toward digital retail, these artists have the potential to become virtual showrooms for merchants, in addition to deepening brand resonance and authenticity.
12. Ambassador programs are being developed from influencer relationships
There has been a shift in the way businesses approach influencer partnerships. Instead of one-off influencer collaborations, businesses are forming influencer ambassador programs.
Businesses may save money and effort by engaging with a group of credible influencers on a regular basis to optimize the screening and content review process. This also guarantees that high-quality content is continuously created to increase brand recognition and interaction.
13. The number of micro and nano influencers is increasing
Nano-influencers and micro-influencers have recently gained a lot of attention from companies in the midst of COVID-19. Influencers with fewer than 25,000 followers usually have greater reach and engagement than macro and celebrity influencers.
This confirms a concept we constantly advise our clients to adopt. When it comes to social media ROI, quality outweighs quantity. Nowadays, businesses are more likely to collaborate with these two influencer groups since they can get a high percentage of engagement for a cheaper influencer cost.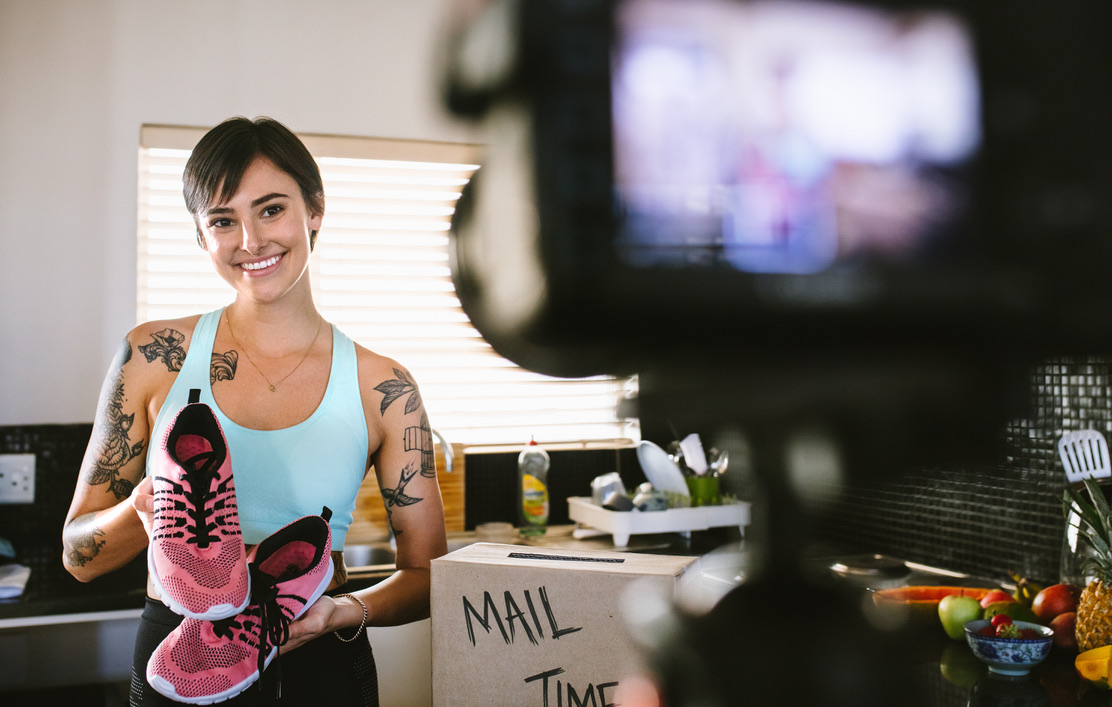 Conclusion
Covid-19 has changed everything dramatically. Marketing and advertising are among the top industries that got affected the most due to the pandemic outbreak. To survive, businesses started to cut down their expenses which gave less attention to influencer marketing.
This situation forced influencers in many industries like travel, fashion, fitness to adopt new trends and methods. In such a scenario making content was a huge challenge.
Thus many influencers used Facebook feed, Instagram posts, and other platforms for creating videos, stories, and posts to educate their followers about the current situation. The online consumer marketplace is increasingly giving new opportunities to influencers and businesses.
All in all, this was quite a new experience for the influencer marketing industry.