There are currently 1 billion active users on Instagram, with an estimated 500 million of those individuals accessing the platform each day. The photo and video sharing social network continue to rise in popularity – ask everyone and their furry four-legged pals that have an account and share content daily.
So, why should your business use Instagram for marketing?
Instagram offers important exposure unlike other social networks, where a vast percentage of users do not follow or regularly connect with a brand. 62 per cent of users follow brands, and 70 per cent regularly search Instagram for specific brands.
However, successfully leveraging Instagram for your brand requires more than just an occasional post or beautiful photo. What you need is a strategic, well-thought-out marketing plan that has a clear vision, distinct brand voice, and identity. Further, you'll need a strong knowledge of your intended audience, visual creativity, and consistency.
The goal for your brand is not only to reach your target demographic but to drive authentic social value and engage users. According to the Pew Research Center, 64% of the platform's users are between the ages of 18-29-year-olds, and 40% fall into the 30-49-year-old range. These demographics are a highly valuable and influential segment of the marketplace. And with statistics like these, it's hard to ignore the opportunity to foster brand loyalty and connect with prospective customers.
How can your company leverage such a robust network to drive revenue, build brand equity, and establish an impactful presence? Here's everything you need to know to set yourself up for success.
Develop Your Marketing Strategy
An effective strategy begins with clearly defining your goals. Common Instagram goals are:
create brand loyalty
raise brand awareness
promote company culture and values
build your community of followers
drive sales leads
generate buzz around a new service offering or product launch
You need to establish a framework for what you intend to accomplish. There are two things you'll want to take into consideration;
1) The amount of time and money you plan to allocate towards this initiative
2) How to create content that is distinct and unique, but still embodies your brand's voice.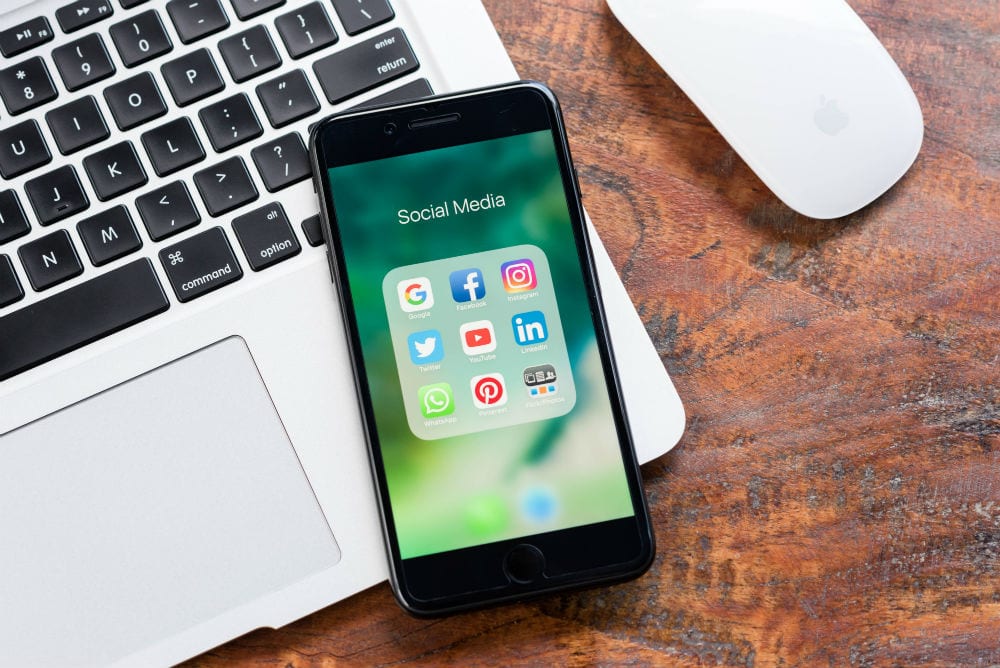 Research & Understand Your Target Audience
You need to concentrate your attention on a particular audience, rather than attempting to reach the entire world. Efficiently and efficiently generating business and attracting potential clients includes focusing your brand's message and marketing dollars on the form of individuals that are likely to use your services or purchase your goods.
If you scratch your head wondering where to start, evaluate your established customer base first. Discover the common thread of the preferences and features of those who have already invested in your brand. Once these areas have been defined, summon your inner Sherlock Holmes and start researching your competition. Look at the type of content you are making in your competition.
The voice of your brand needs to communicate with your customer in a way that resonates with their personalities. For example, a Millennial audience will appreciate pop culture references and slang. Potential clients who fall into the Baby Boomer category will be looking for content that's more direct and professional – perhaps even speaking to their nostalgia.
You should consider your audience's pain points too. What problems solves your business? What advantages are the consumers receiving by using their goods or services? You should create original content that illustrates your importance because you have a clear idea of what the advantages your business provides.
Storytelling Through Content Themes
Building contagious and addicting content requires storytelling. Your theme can be anything relevant to your brand – a product line, mission, color, topic of conversation, animation – there are endless possibilities. The key is to integrate this theme into the visual elements of your content.
Whether you publish portraits, quotes, photos, or videos, stick to a theme. Sticking with a theme will help you weave your brand's story into content that's consistent with your voice and piques the interests of your target audience. Take advantage of Instagram's analytics tool to evaluate each of your posts and make data-driven decisions about what your audience finds the most appealing. Knowing what your audience wants will give you the tools you need to construct impactful content and develop subsequent themes moving forward.
Devise a Posting Calendar
You'd be surprised how many companies post on a whim. By building a social calendar, you'll harness the power of consistency. Strategically scheduling your posts ensures you're putting out a broad mix of content throughout each week and month. Taking engagement into account, you should divvy up your images, videos, animations, and other graphics. By showing different types of content, you expose your audience to a range of media during a particular time frame. Consider trying various applications, like Hyperlapse or Boomerang, to keep your posts unique and fresh.
Consistency is Key
Have you ever checked out the Twitter account for a business and found yourself looking at a 'Happy New Year' tweet on July Fourth? Outdated or incoherent posting causes customers and potential customers to question if the company is legitimate. What is worse, old posts would have potential customers wondering if you put any interest with the general public in the picture of your company.
Posting consistency is key when it comes to winning the Instagram game. According to Hubspot, "On average, the best time to post on Instagram is between 2 PM and 3 PM CDT. However, the level of engagement you get can change dramatically depending on what day of the week you post. The best day to post on Instagram is Thursday, not just at 3 PM, but at 5 AM, 11 AM, and 4 PM as well."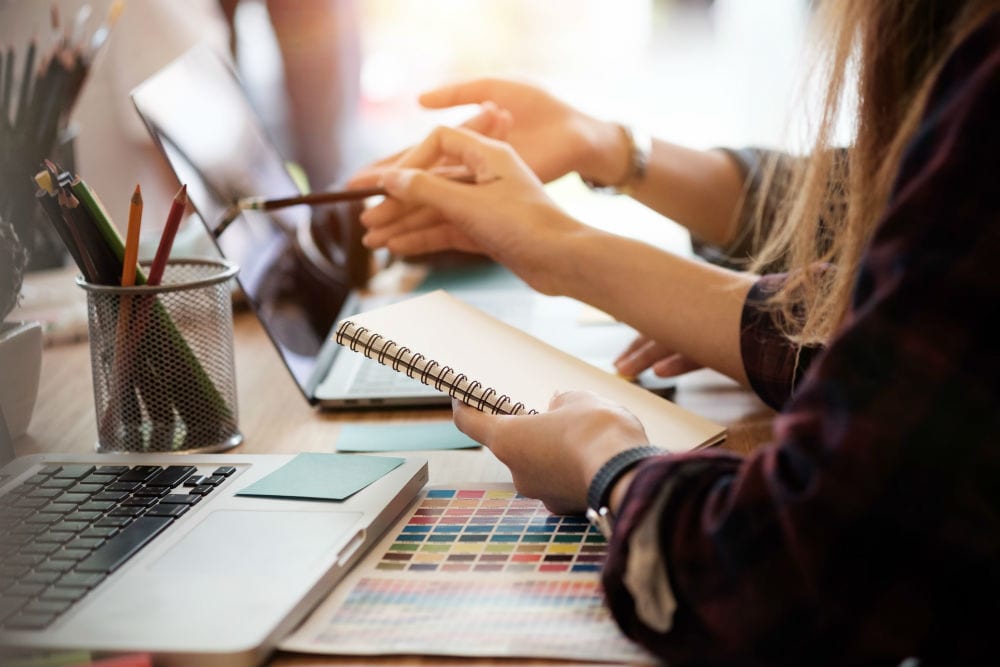 Put User Generated Content (UGC) on Display
A highly effective way to connect with your target audience is to showcase their videos and images in a way that accentuates your brand's message and values. Using your followers' media will increase your engagement too. The goal is to nurture your customer relationships and turn these individuals into advocates for your brand. By leveraging user-generated content, you can conserve marketing dollars and allocate funds towards other campaigns while simultaneously extending your brand visibility through your customers.
Consumers invest more in brands that share content and use bidirectional communication to engage their audience. It's relatively easy to execute this approach.
Start a campaign inviting your followers to submit their content (use a specific hashtag to build awareness) or create a contest encouraging users to participate. Don't forget to use geo-tagging – a.k.a. location tagging – to connect with users for events, conferences, etc.
Maintain One Unified Brand Message
Your social media accounts, company website, digital marketing efforts, and printed materials should all showcase a consistent brand message. To stay consistent requires your content, styling, images, and copy to carry one, consistent voice across all mediums.
If you want to differentiate yourself from your competition, then your brand messaging should be clear, purpose-driven, and unwavering in all of your advertising and communication.
When the colors, language, and photos you use are inconsistent, your audience won't be able to establish an authentic connection with your brand.
#EmbraceHashtags
Just as you conducted audience and market research, you'll want to do a little exploration around what hashtags best align with your brand.
Custom hashtags are valuable for contests or specific campaigns; the bulk of the hashtags you want to use are ones that are commonly used by your target audience. Tags like #photooftheday or #motivation, for example, are among the most popularly used phrases and will ensure your brand is maximizing its reach.
The use of hashtags strategically will help drive sales and fuel interaction. Do not just carelessly throw hashtags around for the sake of using them-this will only cause users to doubt your brand and mistrust it. Instead, slap these bad boys on content that reflects the hashtags you use.
Craft an Optimal Bio
Your space is minimal when it comes to your Instagram bio, so use the area wisely.
Let your brand take the stage in a meaningful and effective way. The bio is a place to put your message on display, educate potential customers, and providing a link for users to visit your website.
You get one link in your bio so you'll want to drive users to a page that fits your campaign or business goals properly.
If it's driving traffic to your site or promoting a new product, the connection you 're using will connect users with content you 're trying to promote.