SEO is not dead. It isn't going anywhere. In order to even execute a marketing strategy, you need to engineer and execute a way for buyers to find you in the SERPs because simply running PPC with some eblasts won't cut it.
Why SEO Still Matters
According to Smart Insights and the Content Marketing Execute, 98% of people aged 18 to 65 search for products and services online, and of those more than 85% use Google. Furthermore, hundreds of studies (including the one by Zero Limit Web) on PPC VS organic CTRs indicate that organic rankings get an average of 75% clicks.
While paid ads help multiple industries hit those high revenue goals, SEO is the sure way to capitalize on your buyer audience and maximize your business growth. But here's what needs to happen: you need to do SEO the right way because times have quickly changed and so too have the ways buyers engage and respond to digital content.
Making a Shift from Traditional SEO to a Search Strategy that Actually Converts
Call me a nosy little bastard all you want, but I secret shopped 10 of the biggest SEO agencies in Los Angeles and New York and they have one thing in common: they all offer the exact same service. Worse yet, most of them treat their clients like cable TV customers by giving them three package options to choose from. They do this because they can afford to lose clients if their plan doesn't work; they have dedicates sales teams who are able to replace existing clients with one and even two new ones. Some model, eh?
Don't focus on the traditional accouterments of SEO used by these "revolving door" agencies. Instead, take examples from premiere agencies; the best SEO award winning agency has to offer in terms of digital marketing groups that deliver true, customized marketing plans designed to grow business using an organic search strategy. It's time to stop ranking content for keywords that never converts to sales, and start using a strategy that will slap you on page one of Google where you will get clicks that translate into dollars. Here are five things they do, that you should also be doing.
1. Extend the Finger to Traditional Keyword Strategies, Rank for People
If you log onto search optimization software to discover keywords with the highest search volume, and then you build your blogs and web page content around them, your SEO strategy sucks.
You need to understand exactly who your buyers are, and understand how they contextually use keywords in their search queries. This could mean using language like "common problems with", "best types of", "most reliable", or "why people like" mixed in with keywords that reflect your products or services. Remember, every buyer has a precise need or pain, and they are looking for a solution to their problem. By ranking content using semantic keywords, you will be able to rank for THE RIGHT PEOPLE who will actually buy from you as opposed to a general crowd.
You also need to use keyword variations that accommodate natural language. In 2020 Search Engine Land reported that 57% of web traffic comes from smartphones. Voice search is on the rise and will only continue to grow because devices are getting just a little more savvy every year, and Google's algorithm uses search intent as a ranking factor. Let us not forget smart home devices; Google Home and Amazon Echo searches have been on the heavy uptick year after year, and like mobile search their usage will only continue to grow.
In order to have an SEO strategy that doesn't suck you need to write direct, contextual and informative content that educates and delights your buyers while showing them how your product is the best solution to their need.
2. Stop Writing for the Sake of Writing, Use Context in Your SEO Strategy
Back in the day you could add a blog or two every week and Google would love it because you were adding fresh, original content. As for your buyers, your content was a hit or miss but likely a miss because there was no contextual focus to various groups of people.
People don't wake up one morning and say, "hell, I think i'll buy a carpet shampooer", scamper to their computer, click the first result, and hit the purchase button. There are circumstances that form the setting of every idea that orchestrates buyer needs. Often that need isn't even fully understood nor has the buyer done a deep dive in assessing that need. Every blog and landing page needs to have context speaking to every segment of your buyer audience. Using our example of someone who wants to buy a carpet shampooer the context could include:
Carpet shampooers safe for luxury, antique rugs
Carpet shampooers best at removing pet stains
Carpet shampooers safe for babies and small children
Carpet shampooers that are easy to use for older people
Carpet shampooers ideal for small studio flats or dorm rooms
Not only will your buyers appreciate unique content that addresses their needs, Google will see the value in your broad contextual existence and give your site greater authority.
3. Quit Writing and Linking Internally to the Moon, Use a Topic Pillar Cluster Blog Model
We already talked about context, so let's address topics and the cluster blog model. Buyer's will not know the context of your blog unless it and the topic are reflected in the title. Google will have a better time understanding topic and context if you use a structured method to writing your blog. This is why the cluster model is so effective.
Using navigational, transnational and informational keywords in content that speaks to specific buyer's using precise context with an original topic to your blog architecture, you will want to write a series of blogs that all connect to a pillar page on your website (this would be a primary service or product page). A few years ago the introduction of Google's machine learning technology and AI powered RankBrain transformed the way the search engine ranks search results to specific user queries. Back in the day Google was keyword focused, but now the search engine has a robust understanding of the topic people search for and their emotions that fuel each query. The cluster model will provide Google with a deeper understanding of who to rank your content for, and the pillar page will absorb much of the SEO juice to help the overall ranking of your site.
4. Avoid Leaving Gaps, Create an SEO Strategy that Bridges On-Site with Off Site Content
While having a killer blog with the right strategic content on your main web pages is paramount to good SEO, so too is the off site content that empowers your backlinks. Before we get the the point, let me quickly digress and warn about backlink best practices. Only use and keep banklinks that come from reputable referring domains that house content directly related to your website, that have strong authority, generate social signals, and (if possible) allow for follow. Anything else could likely be deemed as SPAM and have negative SEO consequences.
Most brands that build healthy backlink portfolios do so by forming relationship with referring domains that allow them to guest publish articles containing a link back to their site. Make sure this off site content offers value to the referring domain readers, but also ensure its topic, context, keywords and message are directly related to your on-site content (main web pages and blog).
Create a strategy for bridging these two content hubs together; use a cluster model specifically for this relationship, and use anchor texts in your off site content that evoke the keyword, its context, and the topic on your landing page.
Once you have set this strategy start tracking user engagement. Use Google Analytics to see which off site articles drove the most traffic to your site and notice if session duration, bounce rate and (most important of all) conversions went up. You will likely have to collect several months of data before knowing which topics, key words and their contextual focus drive the most engagement.
5. Stop Writing for Invisible Faces, Write for Buyer Personas
In various places in this article we talked about writing for specific people and their needs. In order to do this you must create detailed buyer personas. A buyer persona is a fictional representation of an actual buyer. Based on your industry and products, your buyer personas could contain information not found in other personas. However, some of the most common features in a solid buyer persona include demographics, income level, what they do for a living, their job responsibilities, tools they need to do their job well, family status, hobbies, and where they search for information relevant to their job and hobbies. Buyer personas help you target and send the right messaging to the right people most likely to make a purchase based on the content you share with them.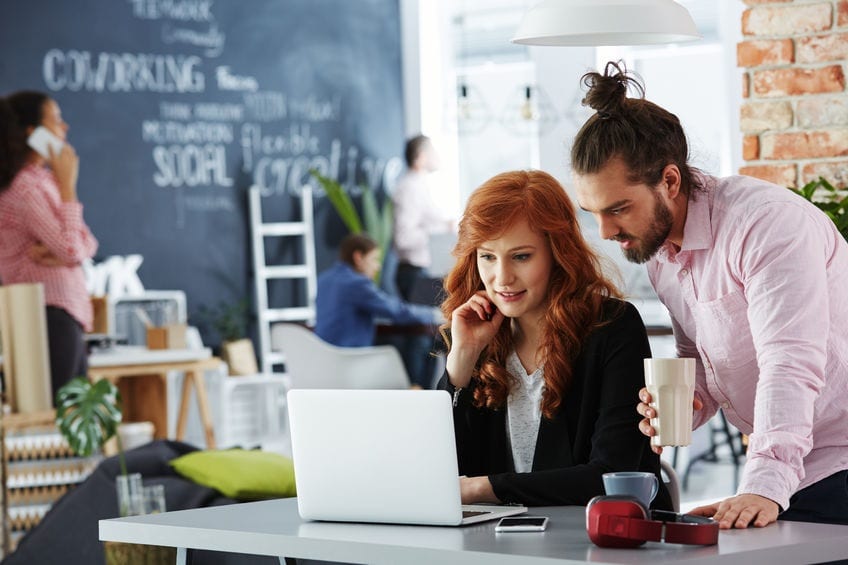 Discover How the Best Growth Marketing Agencies Offer SEO
At Finsbury Media, SEO is one of many services we offer in a custom Growth Stack of marketing strategies and tools to help our clients reach their high revenue goals. But not all clients are best suited for this offering; some are able to achieve their goals using a unique approach to SEO engineered from an Inbound mindset. Of course there is no marketing automation involved, as this would be part of a true Inbound engagement. However, semantic search strategies and a good topic cluster blog model that focuses on buyer personas can present an SEO offering designed to nurture customers at the right stage of the buyer's journey and move them through a funnel until they are ready to make an educated purchasing decision.