Website design is important for any business wanting online success. The design of your site is yet another element that must be optimized so your website appears near the top of the search engine results pages (SERPs). Search engine optimization (SEO) is the process of optimizing a website to rank highly in the search engines. If your site does not show up in the search rankings in the first two pages, your existing customers and potential new customers won't find your website easily. For the most effective results, your new website must be designed by a web design agency with a comprehensive SEO strategy in place.
However, businesses tend to not think about SEO until after they have already had a website design company create or redesign their site. The sites end up looking great but are often lacking basic SEO best practices and techniques.
SEO-Friendly Web Design Services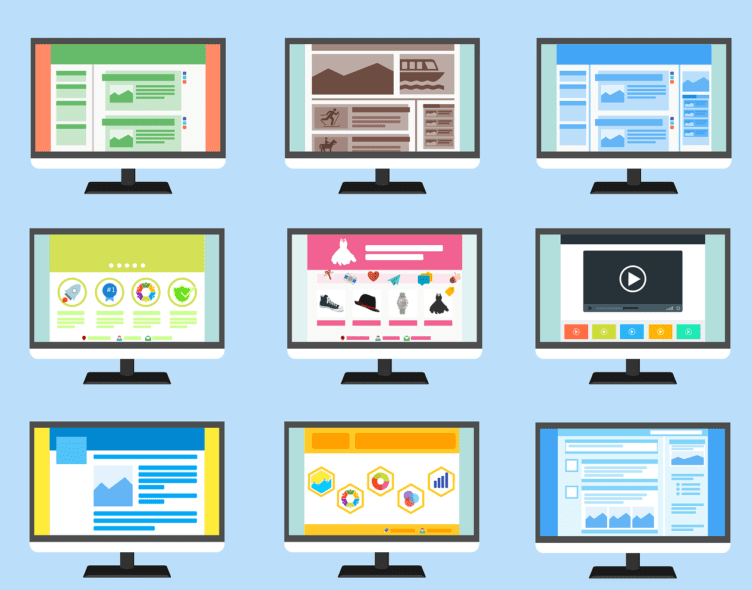 Web design and SEO are tightly linked. A web design company must understand the basic SEO principles to include in its web design approach to avoid creating a website that is not search engine friendly. SEO should be incorporated as part of the web design services process. This is how the website acquires more search engine traffic and ranks well on the SERPs for relevant search terms.
Web design also directly impacts the user experience (UX), which is essential to good SEO practices. An SEO web design company creates a basic structure of the website, specific to how search engines crawl and understand the site and its content. Ultimately, this makes it easier for the website pages to be indexed by search engines.
Below are seven important web design and SEO principles all businesses should incorporate into their website design. By doing so, the website is more search engine friendly but without sacrificing the unique look and feel of the website. Make sure your web design agency of choice understands the importance of these seven principles too.
Site Structure and Information Architecture
One of the first principles an SEO company should tackle during the web design process is to have well-defined website architecture and navigation. Your site architecture is the basic structure of your website. A clean layout is crucial for UX — it will entice users and prevent your visitors from bouncing off the site. A high bounce rate can hurt your SEO performance.
Your website design company's goal should be to create an information architecture and navigation that is intuitive so your users find it easy to engage and navigate your site. From an SEO perspective, your web pages will be easily crawled and internal links distributed accordingly to keep your audience engaged longer and ultimately improve your website's conversion rate.
Mobile-Friendly and Responsive Design
Google made mobile-friendliness an important ranking factor in 2015. Mobile traffic as a share of total global online traffic in 2017 was 52.64 percent. And, this year Google announced that by September, every single website will be crawled and indexed through mobile-first indexing.This means every website needs to be designed for mobile.
Mobile-friendliness is achieved through responsive design, which accounts for the needs and wants of mobile users. A site designed with responsive design offers a perfect user experience to your visitor regardless of the device they're using.
For example, with this responsive web design case study, an eCommerce website was made responsive so that all images and content fit properly on all types of devices such as mobile and tablets.
Usability
Poor usability leads to bad UX. Good usability means that users will stay longer on a website and ultimately convert, such as buying your products or ordering your services.
Key factors to consider for a user-friendly site design:
Page layout
Visual hierarchy
Site navigation
Site search
Contact forms
Clear and consistent calls-to-action (CTAs)
Easy-to-Read Site Design
Many don't realize what a significant impact the website design can have on their content. Poor web design makes it difficult for users to read the content on the website.
Some negative factors that your web design agency should be aware of:
Content with blocks of content in strange places
Too many hyperlinks
Colored text on a white or black background
Too big or small text
Hard-to-read font
All these factors will contribute to users leaving a site with no clear understanding of your messaging. This will not only increase your bounce rate but will also impact your business reputation and likely send visitors in your competitors' direction.
Web Design Optimized for Conversions
If your website is not attracting users who have the potential to become customers, then it's not working. You can only convert a user into a buyer if your website is designed with conversion rate optimization (CRO) in mind. CRO helps a site convert leads to sales.
Your website should naturally guide your site visitor to the desired action you want them to take. A website optimized for conversion has a strong SEO strategy, slick and easily navigable design and is peppered with suggestive buttons, mostly referred to as a calls-to-action. The action you want your visitor to take could be filling in a contact form, buying your product, booking your service or scheduling an appointment. For example, in this website case study the conversion rate grew by 30 percent year-over-year by focusing on the site design and structure.
Site Speed Design
One thing to consider for a website design company is that your website design can affect how fast your site loads for users. Some design elements can slow your business site's load time, resulting in bad UX and higher bounce rates. While large images, animation and other complicated design elements may look great on your site, very few of your users will see them as they will leave your site before it's finished loading. Slow-loading speed is one of the biggest reasons for increased bounce rates.
A fast-loading time ensures an overall better UX, which encourages your visitors to remain on your site and gives your CTAs a chance to nudge them towards a conversion. When using web design services for your site, consider ways to improve site speed by reducing the elements that create a lag in loading time.
Optimize Images
Image files play a big role in the design of every website and making sure these are optimized is a critical step in web design and SEO.
There are a few aspects to consider when using images on your website:
Image name — provide a name that clearly describes what the image is about
Alt text — use descriptive alt text to optimize the image and identify the image for sight-impaired users
Use the right size image for fast downloads
Conclusion
An SEO strategy and responsive, conversion-centric website design ensures your site is optimized for search engines and attractive to your audience. A professional web design company can create a website for you that provides your visitors with the right messaging about your business and brand and guarantees you're found across search engines. Keep in mind the steps above when employing a professional SEO web design company and you could soon start enjoying increased traffic, which results in increased leads and sales.
Our team at SEO Agency has a complete understanding of what makes your website design look good, function well and drive more sales. Our web design agency has a thorough understanding of how to implement both a search strategy and a design strategy simultaneously. Check out some of our biggest success stories here and contact us to let us know how we can take your business to the next level.