SEO usage has become crucial for professional businesses for a multitude of reasons. Proper SEO practices are an effective way to gain visibility and awareness to businesses. There are all sorts of ways for businesses to utilize the internet for new customers and constant traffic. Professional business websites, social media, and online marketing ads are just a few ways to optimize your business qualities.
Another great way for businesses to use the internet to its advantage is SEO. SEO methods are often free, used on multiple platforms, uses quantifiable and qualifiable data for research purposes, improves the user's experience by giving credible information, and much more.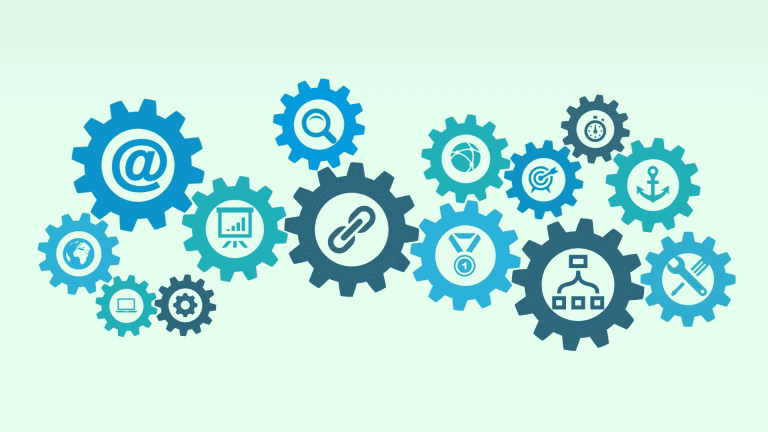 1. Web Design Without SEO Loses You Big Money
The majority of business owners in the US have bought websites without first optimizing them to rank. So, what happens? They have a beautifully designed website that absolutely no one sees.
If you plan and build your website with SEO from the ground up, then you are setting up your business up for success right away. This means that:
The web design includes information architecture that is based on real organic keyword metrics.
Content that is written from data mining competitive websites that are winning keyword terms in search engines like Google.
Basic SEO (interlinking, meta info, image optimization, etc) are all implemented into the website before publication.
Common elements that make up a qualitative site are added, including site speed and performance enhancers, CTA's, forms, informational pages, and more.

When you don't build your website with an SEO foundation, you are going to lose out on organic traffic–the highest converting traffic on the internet–and that means you lose the profits that your competitors are gaining.
2. Overtake the Competition by Increasing Business Relevance
Using proper SEO practices can often help businesses win over potential customers from the competition. As a successful business, we need to have the best practices for SEO content available so that the company will show up within the search engine.
Not only is showing up within the search important, but the website is found within the first page of results – and even better, within the first five results listed – can make all the difference.
All businesses have a particular niche, whether that be technical, food, industrial, fashion, health, etc. Zone in on the niche market key terms to both win over customers and overthrow the competition. Find a new, creative way to use SEO content to business advantage instead of using overused keyword terms of that particular niche market.
3. Affordable Visibility vs. Paid Advertising
When done right, SEO can be an affordable way to gain visibility compared to paid advertising. SEO is often free even, making this option more readily available, especially to businesses that may be just starting out.
Think of using SEO content as an affordable marketing strategy. Rather than paying to be at the very top of the search results, utilize key market terms to rise closer to the top with time.
Paid advertising does not always guarantee the top results position due to the extreme competition in business. SEO may take time and patience, but visibility is achievable.
4. Create a Positive User Experience
SEO improves the user experience by providing straight-forward and high-quality information to our customers. Users want to visit a search engine and find what they are looking for in minimal time. The age of researching information through print media (newspapers, flyers, magazines, books, etc.) has had way less of an impact compared to online content, especially over the past few years.
Now, just type into a Google or Yahoo search engine the main information we are searching for and the first five web links that come up are the most likely to be clicked and acted upon. We want our business to show up within those five – even better if rates at number one.
A business website needs to have quality content for it to be worthy of users' attention. Not to mention that attention spans are continuously declining each year thanks to technology, so proper website quality needs to be in place. For example, include customer testimonials and reviews, recent press releases, news articles, or blogs to add evidence that the business offers quality products/services.
5. Gain Customer Trust and Brand Credibility
SEO adds credibility to the brand. The quality of the SEO content will bring customers who trust the business. Quality links include reliable information for the customer to check into. Customer and business engagement improve with positive brand awareness.
For instance, when a customer visits a website, they will usually know whether the brand is for them or not. The brand needs to speak to the audience in a clear and understanding way to show said audience this brand, product, or service will benefit them.
Comments and suggestions from past customers are a good way to sort through information for relevant SEO content. Do not ignore the audience, but put the feedback into action for future relevance.
Research studies, testimonials, reviews, and other related subject matter linked in through SEO also gives the user a way to gauge if the business is credible or not. Are there positive reviews on the product or service? Are the research studies reliable and include proper sources? Whether positive or negative, the user will use this information to determine their consumer habits.
6. Gain Customers Through Local SEO Practices
Best Dallas SEO deals in Dallas-Fort Worth. Due to this area covering so many businesses and holding so many customers, having local SEO practices in place for both the business and customer is imperative.
For instance, a user is looking for a local dentist in the Dallas-Fort Worth area and within a 50-mile radius of their location. The user then types in a few keywords into the search engine, such as "local dentist," "Dallas-Fort Worth area," "within a 50-mile radius" and their current location.
The search results should then come up with a few options for dentists within their area.
7. Turn Research into Quantifiable Results
Using quantifiable research to gauge how profitable the business is another benefit of SEO. A good way to measure quantifiable data is using a conversion rate.
An example of this would be a unique goal created by the business through the website – for example, purchase of a product, sign up for a monthly newsletter, or contact customer service for further information – divided by the number of visits to the web page.
This will be a probable way to show how well SEO measures are working and what may need to be done to improve them.
If the website is not receiving many purchase inquiries, newsletter signups, or customer service requests, SEO content may need to be reevaluated.
Another basic way to use quantifiable research is noticing the behavior of the user and how the website is being used. As a company, research and understand why a consumer acted as he did on the website.
Is the user clicking on the page for a few seconds and no longer? New and improved SEO content may improve this issue.
Did a customer click through multiple pages or scroll down for more content on the website, but then did not make a purchase, as is the goal? We may need to look into why a purchase ended up not happening even through all of the website action.
8. Boost Business Sales and Profits
Proper practices of SEO are likely to boost profits. The other previous reasons we have discussed fall into play here.
Overtaking the competition, increased and affordable visibility, a positive user experience, and credibility of the brand are all sources of a boost in profits for a company. SEO helps to make each of these sources happen.
9. SEO is a Long-Term Practice
SEO is here for the long-term. Not only is technology usage increasing and improving with each passing year, day, and even hour, professional businesses recognize this fact and are using it as a business advantage.
Websites, social media, podcasts, cell phone applications, and more are widely known and full speed ahead when it comes to businesses marketing their products and services. SEO content is within this category as well, and will not be disappearing anytime soon, and much more likely increasing in use.
10. Take Multiple Platform Usage into Consideration
Making sure a website works well on multiple platforms is a must. For example, the same website on a desktop or laptop computer will most likely look quite different when viewing on a mobile device. The website on a desktop usually has more information in one place, such as the home tab, contact tab, information on the product/service tab, FAQs tab, etc. outlined at the top of the screen.
The same website on the mobile application will have less visible information so that the site runs as efficiently on a smaller device compared to online traffic. An example layout for a mobile device would be each of the tabs as listed above, but they would be found within a drop-down menu tab at the top of the mobile screen rather than as outlined per the desktop layout.
The same goes for all SEO content. The clicks to other pages through SEO links must converge from one platform to the next. With an even flow of content and proper layouts for each platform, businesses will build their credibility with the customer.
Hire a Specialist for Quality Support
Now that we know how important SEO content is to a company, putting those ideas into action is the next step. When still unsure where to start when it comes to the SEO content for that business website, contact an SEO specialist.
SEO specialists deal in researching keywords within industries each day to bring traffic to their clients' websites. The quality of each SEO link is key, and a specialist can help guide and bring your website into the most relevant and credible searches available.
Conclusion: SEO is a Positive Asset
Whether hiring an SEO specialist or the business itself testing SEO approaches, the main idea is to have SEO set up one way or the other. Quality and quantity go hand in hand. Each of these objectives bring in traffic to a website and add to the user experience. Businesses do better with effective SEO.
For more information on SEO content or to look into hiring a SEO Specialist, please be sure to check out Finsbury Media and what the company has to offer.