This is coming straight from Search Engine Land. You can read the whole article on the new Google SERP here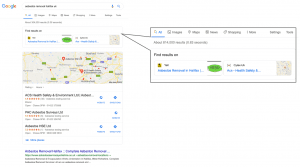 If you need help understanding these new changes get in touch with a Google Premier Partner Agency
This change in the SERP grows out of Google's continuing effort to comply with the European Commission's antitrust decision in shopping search. It's also an attempt by the company to preempt a separate antitrust action in local search.
Let us know your thoughts on the new look and feel and how you think it will affect local businesses that market on Google. Are you a small business in London who needs to speak to a London PPC agency
Contact us to speak to an experienced Googler.